350 cm x 165 cm – Power Boat – Aluminum Boat Plans – CNC Cutting Files Plans
350 cm x 165 cm – Power Boat – Aluminum Boat Plans – CNC Cutting Files Plans
Easy to build small aluminum fishing boat – made with alloy 5074 or 5083. Can be welded by TIG or MIG
Specifications :
Hull length: 3.45 m
Hull width 1.65 m
KLW length: 2.87m
KLW width: 1.46m
Draft waterline: 15.5 cm
Displacement up to KLW: 300 kg
Crew: max 3 people
Design category "C"
fully MIG / TIG welded hull
Transom inclination angle 12 degrees
Transom height 508mm (foot "L")
Outboard engine: max 10kM (or electric)
Airtight displacement chambers – 480 liters in total

Chamber in the floor – 300 liters
Two stern compartments – 50 liters each
Bow chamber – 80 liters
Type of plans: "Aluminum Boat Plans"

Bulding method: "welding TIG or MIG aluminum"

Boat Kit: "Aluminium Boat KIT" – on request
CNC – Cutting Files and manual of assembly – 260 €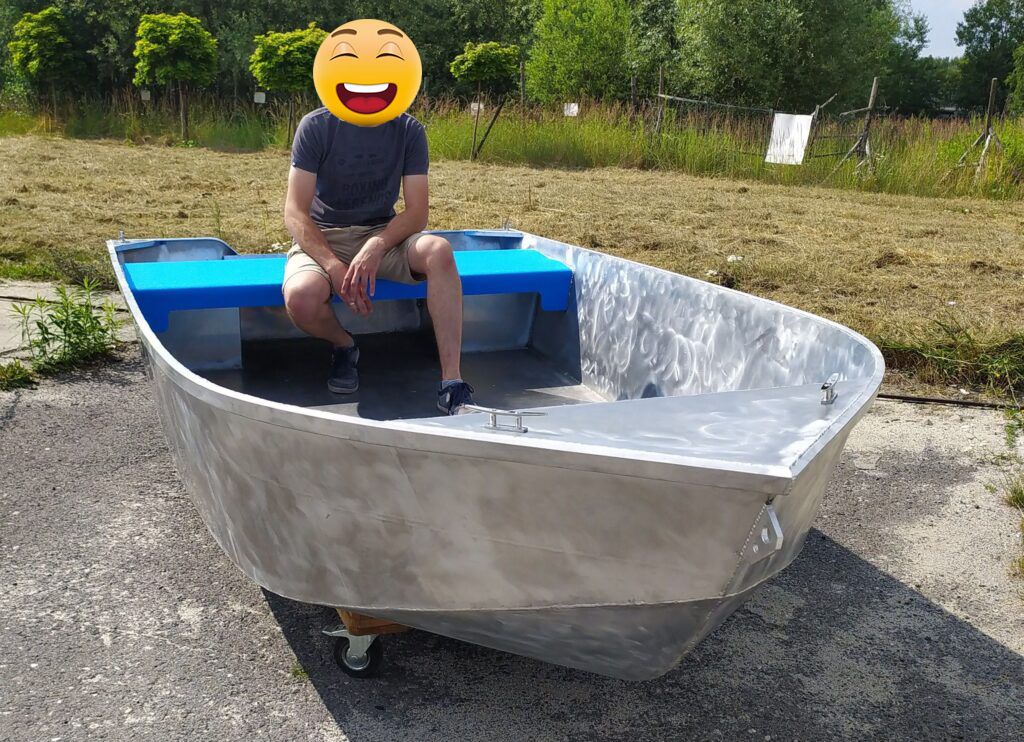 PRE ORDER THIS PLANS
WITH 35% DISCOUNT!!!
Interested this boat? Write us: info@free-boat-plans.com or use form below.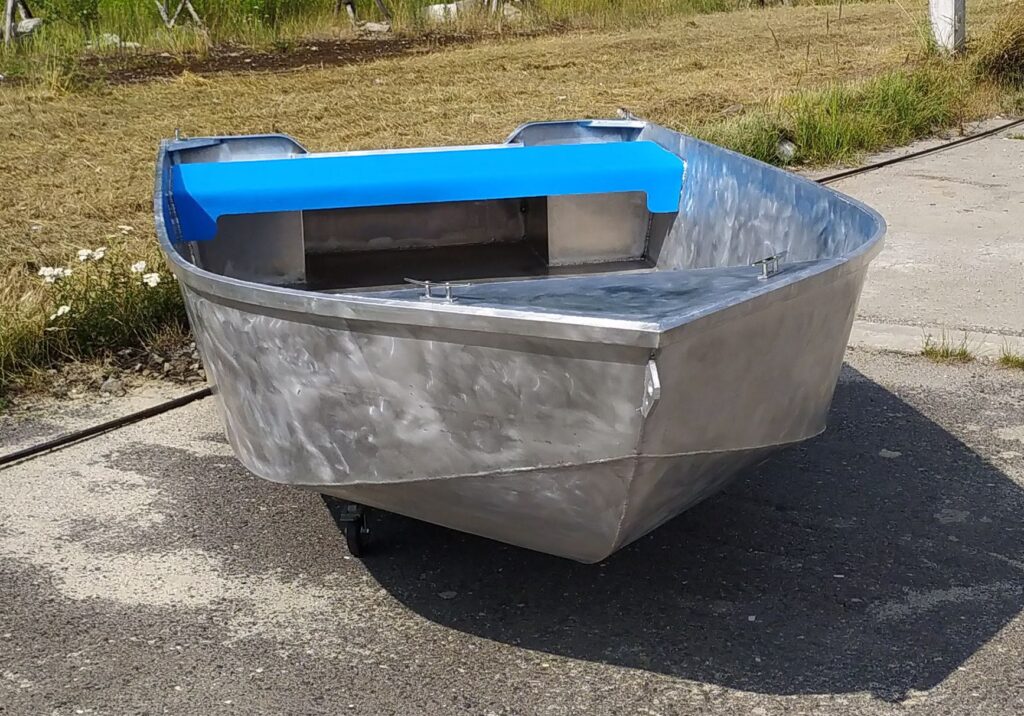 Tags: free aluminum boat plans; aluminum boat kits; aluminum jon boat plans; aluminum boat kits for sale