Build a your beautiful canoe yourself – plans for self bulding. A boat for beginner boat builders – very easy to build. CNC cutting files avalible online.
Length over all : 5,55 m
Beam over all : 095 m
Design draft : 15 cm
Displaced volume : 340 kg
Design category "D"
Plan in mm (metric scale)
Bulding method: "stitch and glue"
PDF plans and manual of assembly –25 $ USD
---
KIT – Cut parts for the boat – on request
---
Complete boat – on request.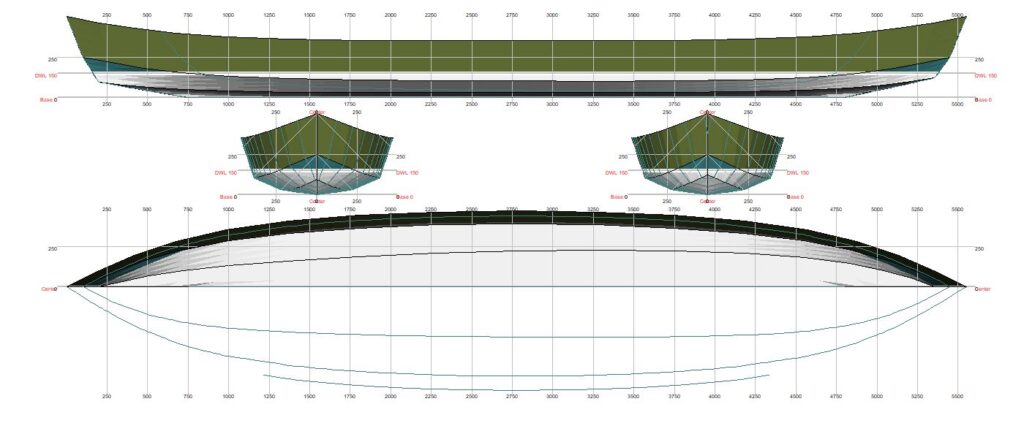 Interested this boat? Write us: info@free-boat-plans.com or use form below.
Tags: plywood boat plans; aluminum boat plans; plywood boat kits; aluminum boat kits;