490 cm x 77 cm – canoe – PDF plans
One person – long canoe with almost flat bottom canoe. Designed for shallow waters. A boat for beginner boat builders – very easy to build. PDF plans avalible online. One person special for you – cheap boat plans. When it comes to canoe enthusiasts seeking high-quality and reliable designs, the "Waterman" canoe plans have consistently emerged as a top choice. These meticulously crafted plans cater to both solo adventurers and companionship seekers by offering an adaptable one or two-person configuration. The attention to detail in these plans is truly remarkable, ensuring that every aspect of construction is accounted for – from the precise measurements of each timber frame to step-by-step instructions on assembling the hull. With these comprehensive blueprints at hand, skilled craftsmen can confidently embark on their project and witness a magnificent vessel taking shape under their own hands. Every curve and angle has been thoughtfully considered, guaranteeing optimal stability and maneuverability no matter where your waterborne journeys may lead you. In addition to its functional brilliance, "Waterman" also offers an aesthetically pleasing design with sleek lines that effortlessly slice through waves while evoking a sense of timeless elegance. So whether you are venturing alone across calm rivers or embarking on unforgettable expeditions accompanied by someone close, choosing the "Waterman" canoe plans promises an unparalleled experience bound only by your imagination and love for exploration.
Technical data:
Length over all : 4,90 m
Beam over all : 0,77 m
Design draft : 8 cm
Mass of boat: 24 kg
Displaced volume : 122 kg
Plan in mm (metric scale)
Bulding method: "stitch and glue"
You need:
4 pcs – 6 mm waterproof plywood (1250 x 2500 mm)
1 pcs – 10 mm waterproof plywood (1250 x 2500 mm)
2 pcs – 15 x 20 mm – pine / cedar slat for gunwale – 5,5 m long
PDF plans and manual of assembly – Only: 10 $ USD
---
KIT – Cut parts for the boat – on request
---
Complete boat – on request.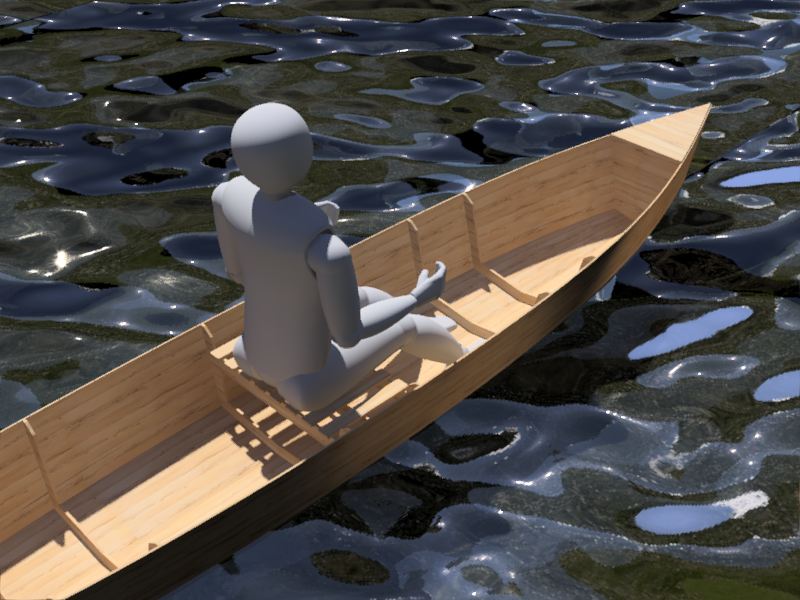 PRE ORDER THIS PLANS
WITH 50% DISCOUNT!!!
If you have any question for this boat or "pre order" plans – write us.
Interested this boat? Write us: info@free-boat-plans.com or use form below.
Tags: plywood boat plans; aluminum boat plans; plywood boat kits; aluminum boat kits;