600 cm x 220 cm – Fishing Jon Boat – PDF plans
600 cm x 220 cm – Fishing Jon Boat – PDF Plans
Build a boat yourself. Plywood fishing and recreational boat, Jon Boat type – plans for independent construction. High stability and an almost flat bottom are the advantages of this boat.
Technical data:
Hull length: 6.0 m
Hull width 2.2 m
Water line length: 5.45 m
Water line width: 1.85m
The weight of the boat itself: 350 kg
Draft max. water line: 18 cm
Displacement up to KLW: 1215 kg
Crew: max 5 people
Design category "C"
6 lockers
Transom inclination angle 12 degrees
Transom height 508mm (foot "L")
Outboard engine: max 60 HP
Airtight displacement chambers – 1685 liters in total

Chamber in the floor – 2 x 386 liters
Chamber in the beak – 1 x 335 liters
Two stern compartments – 2 x 178 liters
Two compartments on the sides / rear – 2 x 111 liters
PDF Plans and manual of assembly – 130 $ USD
---
KIT – Cut parts for the boat – on request
---
Complete boat – on request.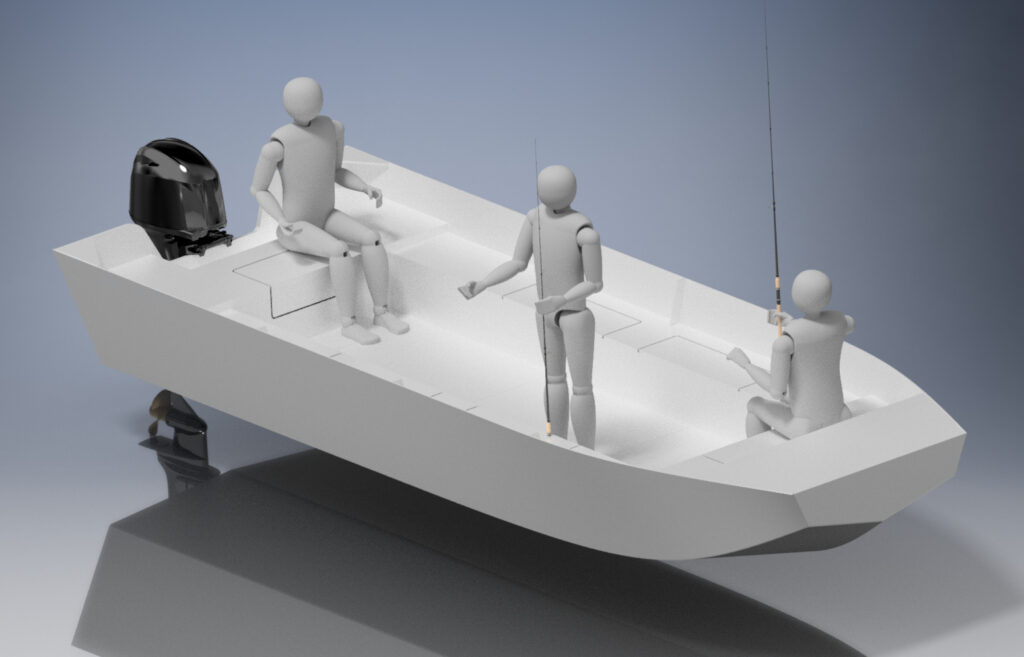 Interested this boat? Write us: info@free-boat-plans.com or use form below.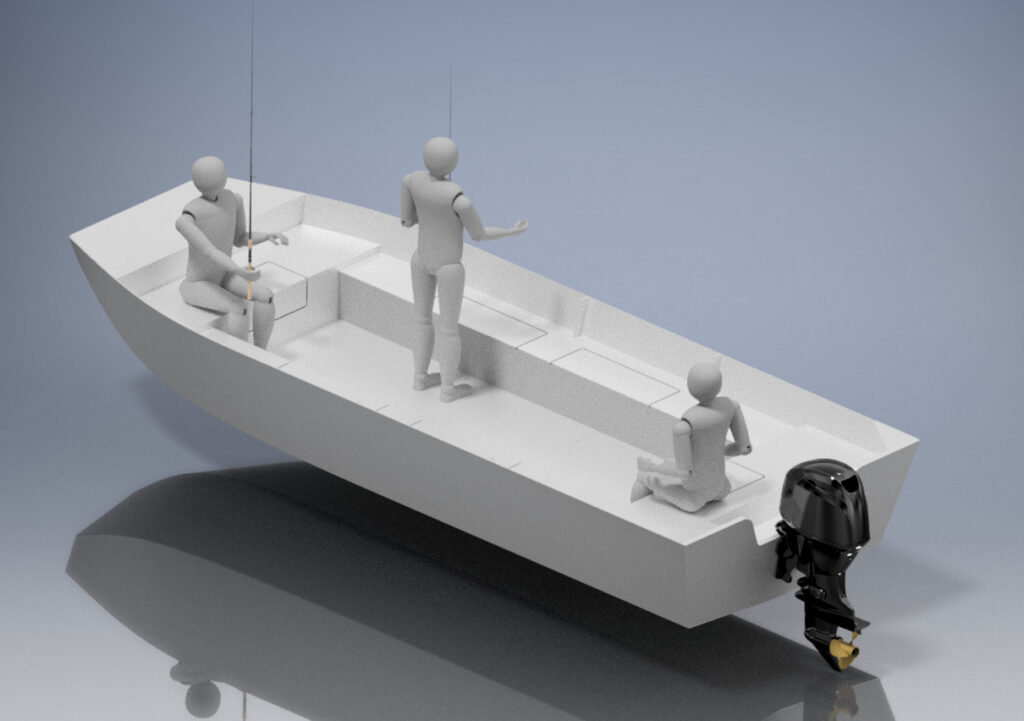 Tags: plywood boat plans; aluminum boat plans; plywood boat kits; aluminum boat kits;